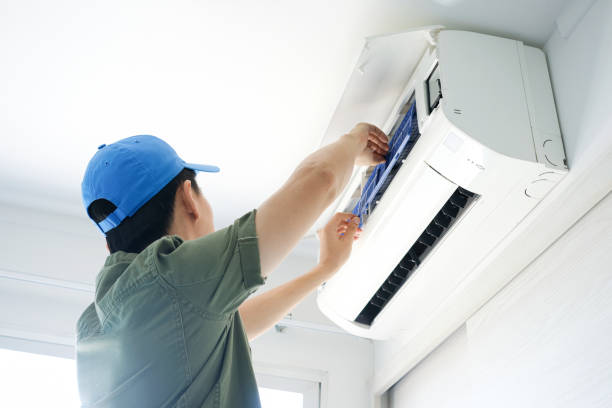 A pleasant home or workplace requires efficient air conditioning, especially during the sweltering summer months. But your HVAC system's durability and effectiveness depend on proper installation and maintenance.
While some individuals might think about doing it themselves or hiring an incompetent technician to save money, it may cost them more in the long run. Thus, it's always better to let the professional do their job.
There are various benefits to hiring air conditioning specialists for your HVAC requirements that you shouldn't undervalue. In this article, we will review these benefits to help you understand why you should only trust true experts for HVAC repair and maintenance!
10 Reasons to Hire Air Conditioning Specialists
Professional Knowledge
Air conditioning specialists have a wealth of knowledge and expertise. They are professionals in installing, repairing, and maintaining many HVAC systems since they underwent extensive training and certification procedures. Their knowledge helps ensure your system is installed, maintained, and serviced correctly.
High-Quality Work
Air conditioning specialists are aware of the value of excellent work. To guarantee that your HVAC system performs at its peak, they employ the greatest materials and parts and have access to the most recent equipment and technology.
Time-Saving
You'll save time by working with experts in air conditioning. They can swiftly evaluate and diagnose issues thanks to their knowledge and skill, and they can effectively repair or install your HVAC system in half the time it would take a newbie.
Cost-Effective
Although it would appear like paying professionals can drain your bank but that upfront cost can save you lots of money down the road. Professionals may get high-quality supplies and equipment at a discount, reducing your overall costs. They can also avert problems in the future, minimizing the need for pricey repairs and replacements.
Safety
HVAC systems might be dangerous if not installed or maintained correctly. Air conditioning specialists are trained to identify and avoid any dangers, guaranteeing your family's safety.
Guarantees and Warranties
Reputable air conditioning experts back up their work with warranties and guarantees. As a result, you can rest easy knowing that your system is protected in case of any flaws or malfunctions.
Improved Indoor Air Quality
Air conditioning specialists are aware of the significance of indoor air quality. They can suggest and set up air purifiers that can remove dangerous contaminants from the air. This enables you and your family to benefit from a healthier and cozier atmosphere.
Energy-Efficiency
To guarantee that HVAC systems function as efficiently as possible, air conditioning specialists are equipped to install and maintain them at peak energy efficiency. This can lower your carbon impact and allow you to save big bucks on energy bills.
Individualized Solutions
HVAC systems are different in every house or workplace. Specialists in air conditioning may offer individualized solutions adapted to your particular demands, guaranteeing maximum comfort and effectiveness.
Peace of Mind
Lastly, getting the services of air conditioning experts will provide you peace of mind. Knowing that your HVAC system is in experienced hands and that any problems will be handled effectively and professionally allows you to kick back and relax.
In conclusion, consulting air conditioning experts for your HVAC requirements may have several benefits. Consider getting in touch with a reliable air conditioning expert like Diamond Air Design if you need assistance with your HVAC system.