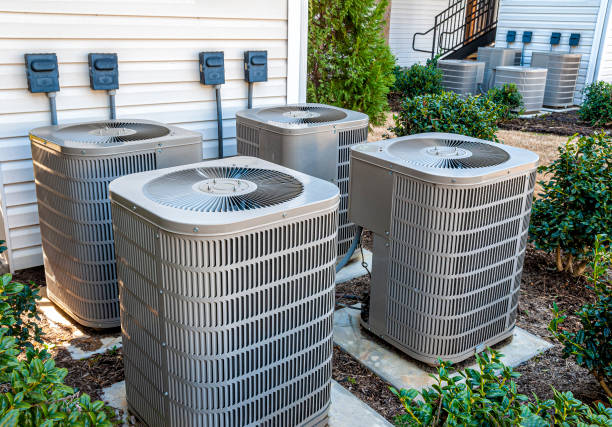 It might be tempting to attempt DIY repairs when your central air conditioner malfunctions. Who wants to spend money on expert repair services when you can just get your hands dirty and do it yourself?
While you can undoubtedly manage some minor AC problems on your own, there are several reasons why you should consider contacting a professional for more significant repairs.
This post will review five advantages of hiring a reputable central air conditioner repair service!
5 Advantages of a Professional Central Air Conditioner Repair Service
Faster Repairs
The ability of expert central air conditioner repair services can restore your AC's functionality considerably more rapidly than you could on your own is one of its most important advantages.
You can encounter unforeseen challenges or obstacles when attempting a do-it-yourself AC repair, which will slow you down. It can take hours to identify the issue, order the necessary components, and install them.
On the other hand, a professional HVAC team has the skills, knowledge, and experience required to diagnose and resolve your AC problems in no time accurately.
Better Outcomes
Working with a reputable central air conditioner repair company also increases your chance of getting better outcomes than you would if you attempted to handle the issue yourself.
Professional repair specialists have the knowledge and expertise to locate the source of your AC problems and deal with them successfully. Additionally, they can access tools and replacement components of the highest caliber that a typical homeowner would not.
Working with a professional gives you the peace of mind that your AC will be fixed correctly and sustainably.
Higher Energy Efficiency
Your central air conditioner is one of the most energy-intensive appliances in your home. You can lose a lot of money on monthly energy bills if your AC isn't operating well.
You can guarantee that your central air conditioner operates as efficiently as possible by working with a reputable central air conditioner repair service provider. This may help you use less energy, pay less utility costs, and even prolong the life of your air conditioner.
More Safety
It might be risky to fix your central air conditioner yourself, especially if you don't know much about your AC system's mechanical and electrical parts.
Contrarily, a professional repairer has the education and experience to perform your AC repairs securely and efficiently. They are adept at avoiding electrical risks and harm and safeguarding your house from potential damage.
Long-Term Savings
While hiring a professional to repair your central AC system might cost more initially than attempting to DIY the repair, it can result in more significant financial savings down the road. As an amateur, you might make mistakes or fail to detect underlying problems that could become expensive repairs in the future.
Hiring a professional repair service helps detect these issues in the initial stage so they can be addressed immediately. A professional repair service may also help your AC unit last longer, saving you from having to replace it too soon.
In conclusion, choosing a professional central air conditioner repair service has several advantages over executing the job yourself.
So, if you're seeking a reputable and experienced central air conditioner repair service, Diamond Air Design is the only company you need to consider. Our professionals are committed to providing quick, efficient, and budget-friendly AC repairs that maintain your home's comfort all year.