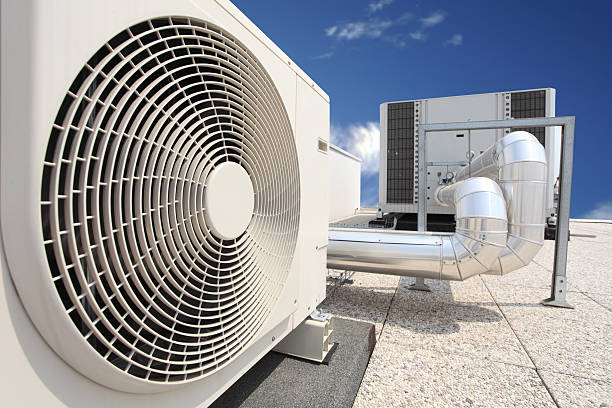 As the owner of an industrial company, you know how crucial it is to maintain a comfortable working environment and functional equipment. A reliable and efficient industrial HVAC system is essential for this objective.
If you haven't upgraded your system in a while, you can lose out on significant advantages that might benefit your company. This post will review five advantages of updating the industrial HVAC system that you shouldn't pass up.
5 Advantages of Upgrading Your Industrial HVAC System
Increased Energy Efficiency
Increased energy efficiency is one of the main advantages of switching to an advanced industrial HVAC system. Modern systems are built to operate at the same level of performance while using less energy.
As a result, you'll lessen your influence on the environment and save money each month on your energy costs. Plus, many energy-efficient HVAC systems are also eligible for rebates and incentives from regional and national programs, which could further compensate for the cost of the upgrade.
Better Indoor Air Quality
Improved indoor air quality is a significant advantage of upgrading your industrial HVAC system. Older systems might not be as efficient at filtering out toxins and pollutants, which might cause health issues for your staff and reduce productivity.
Modern air filtration systems are built to efficiently filter out allergies, dust, and other dangerous particles. As a result, the likelihood of allergies and respiratory issues will decline, and the workplace will be cozier and more effective.
Better Temperature Control
It's essential to keep the temperature in your industrial area constant for the comfort of your workers and the efficient operation of your machinery. Even in vast and complicated buildings, upgrading your HVAC system can help you better manage the temperature.
It is possible to avoid hot and cold patches and guarantee a constant temperature throughout your facility with newer systems since they are made to transport air more evenly and effectively.
This can lessen the possibility of equipment damage from temperature changes and result in a more comfortable and practical work environment.
Increased Reliability
Your HVAC system may become less dependable and need repairs more frequently as it ages. By giving you a more dependable, long-lasting system with less maintenance, upgrading your system can assist you in avoiding these issues.
Modern systems are built with cutting-edge technology that can spot issues early and stop malfunctions before they happen. Your firm will be able to run more smoothly and effectively due to lower repair expenses and less downtime.
Improved Monitoring and Control
Last but not least, modernizing your industrial HVAC system may give you greater control over it and let you keep an eye on it in real time.
Numerous more recent systems come with sophisticated control systems that let you make settings remotely, create routines, and keep track of performance from one central location.
This can assist you in maximizing the effectiveness of your system and spotting possible issues before they get out of hand.
Many systems are also compatible with building automation and energy management systems, which may increase your facility's efficiency and give you more control over it.
In conclusion, upgrading your industrial HVAC system offers many benefits, making it a wise investment for any business owner. You shouldn't miss out on these perks if you want to see your business flourish.
Get in touch with a reliable HVAC contractor like Diamond Air Design to discuss your facility's HVAC requirements to find a system that perfectly suits your business's needs. Call us today to schedule an appointment with our experts!