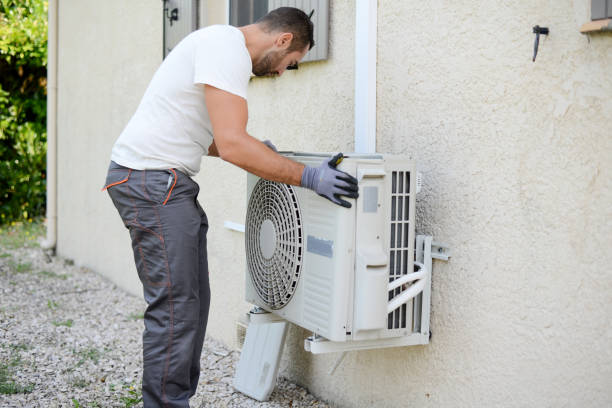 Despite its importance, the cost of an HVAC installation often makes homeowners wonder if they really need a new HVAC system. While you can invest in a cheaper system, it's important to remember that an expensive, high-quality means a one-time investment that can save you a lot of money on repairs and replacements down the road.
Nevertheless, there are still means to cut corners on your HVAC installation project without compromising on the quality of the system you purchase. In this blog, we will walk you through five cost-cutting tips for saving money on your upcoming HVAC installation. Let's begin!
5 Ways to Save Money on HVAC Installation
Choose the Right-Sized System
When installing a new HVAC system, selecting a system that is too large for their residence is a common mistake homeowners make. Even though a bigger system would seem like a smart idea, it might actually result in greater energy costs and more maintenance.
Whereas a smaller system could not be able to meet your home's needs. You may avoid splurging on a system that is too big or compromising comfort with a system that is too small by selecting the proper size system for your house.
Choose Energy-Efficiency Features
Power-efficient HVAC units are built to consume less energy without reducing performance. You may reduce energy costs without compromising comfort by selecting a system with features like high SEER ratings, variable-speed motors, and programmable thermostats.
Be careful to check with your local utility provider to see if you are eligible for any incentives because many energy-efficient systems also qualify for rebates and tax credits.
Don't Skimp on Maintenance
Your HVAC system must receive regular maintenance to be effective and efficient. You may identify minor issues before they become costly repairs by arranging periodic maintenance with a qualified HVAC specialist. Additionally, a well-maintained system uses less energy, which can reduce your energy costs over time.
Aim to Explore Financing Options
Consider financing alternatives if the initial cost of a new HVAC system worries you. For you to pay for your new system gradually, several HVAC firms offer financing plans with low-interest rates and flexible payment alternatives. Additionally, financing may simplify creating a budget for your new system, allowing you to maintain quality without sacrificing affordability.
Hire a Reputable HVAC Contractor
Finally, the cost and quality of your HVAC installation can greatly affect your choice of an HVAC contractor. Choose a contractor with expertise in installing the system you require and who is licensed, insured, and qualified. Contact references and read reviews to learn more about their reputation in the field. You may prevent any unforeseen charges by getting a precise estimate from a reliable contractor that covers all of the costs related to your installation.
A new HVAC system might be expensive, but it doesn't have to be prohibitively pricey. You can ensure that your project stays within your budget while still obtaining the comfort and effectiveness you want by implementing these cost-cutting strategies.
Contact Diamond Air Design without delay for all your HVAC installation, upkeep, and repair requirements. For your home or place of business, our team of professionals is always available to assist you in finding the best solution. To arrange a consultation, get in touch with us right now.