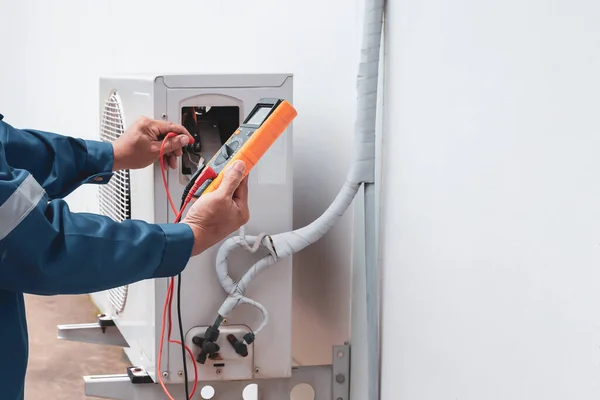 Imagine it is a hot summer day in Pensacola, and all of a sudden, your air conditioning system fails. Or perhaps your furnace breaks down on a freezing winter evening, and you and your family must spend the rest of the night shivering in the cold.
Such HVAC situations may be a nightmare, leaving you uneasy, stressed out, and even endangered. This is where Pensacola's on-demand emergency HVAC service step in!
An emergency HVAC service in Pensacola can save your life when you need it most. In this article, we will go over five reasons you should consider getting an on-demand emergency HVAC service for your residence or workplace to keep you chill (literally and metaphorically) all year long!
5 Reasons to Have an Emergency HVAC Service in Pensacola
Around-the-Clock Availability
One of its most important benefits is that on-demand emergency HVAC service is available around the clock. It allows you to immediately arrange a repair anytime an emergency with your HVAC system arises.
Instead of enduring extreme temperatures if your HVAC suddenly breaks down at an odd hour, you can quickly receive professional help whenever you require it with an on-demand HVAC service.
Fast Response Times
On-demand emergency HVAC service offers quick response times and is accessible 24/7. Time is important when you have a heating or cooling emergency.
If you put off repairs for too long, your HVAC system may sustain further harm, increasing the cost of the necessary repairs. You can rely on timely responses and quick problem resolution with on-demand services!
Experience Technicians
On-call emergency HVAC repair providers frequently have qualified technicians on staff that can address various HVAC problems. A skilled technician can swiftly and efficiently diagnose and fix any issue, including a broken air conditioner, a broken furnace, or blocked air ducts.
Fully Equipped Service Vehicles
In an on-demand emergency HVAC service, specialists frequently appear in fully functional service cars. This indicates that they are equipped with everything needed to diagnose and fix your HVAC system immediately. There is no requirement to arrange a follow-up appointment or wait for components to arrive before making repairs.
Peace of Mind
Finally, you can have peace of mind by selecting an on-demand emergency HVAC service in Pensacola. The worry and anxiety that come with HVAC crises might be reduced by knowing that assistance is only a phone call away. Your HVAC system will be back up and running as soon as possible with on-demand servicing, eliminating downtime and inconvenience.
To conclude, having access to on-demand emergency HVAC service in Pensacola can spare you the inconvenience, pain, and worry that comes with unanticipated HVAC failures.
It's a wise decision for any home or business owner since it offers quick and dependable service, skilled experts, and the peace of mind that comes from knowing you're protected in an emergency.
Hire an on-demand emergency HVAC service today to keep cozy and worry-free all year rather than waiting until it's too late. And if you're around Pensacola, contact Diamond Air Design for the best after-hours HVAC service!